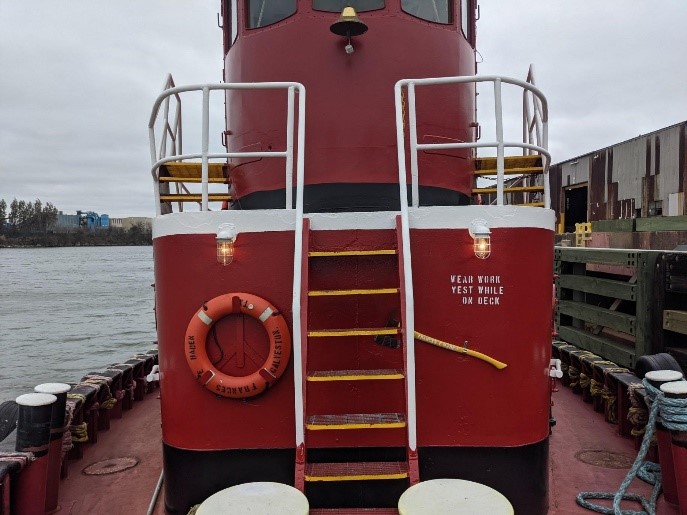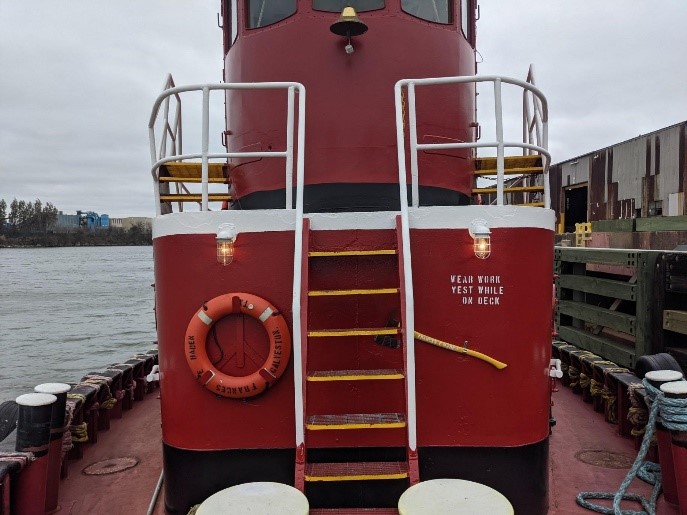 On Friday February 26, 2021, the crew of the Frances E. Haden obtained an Initial Safety Management Certificate during an International Safety Management Audit which was performed by two senior members from the American Bureau of Shipping – our Third-Party Organization.
In preparation for the Audit, the crews worked diligently to ensure the Tug was painted out both on the exterior and interior of the vessel. Coupled with the unprecedented weather, they managed to ensure the Frances which was constructed in 1967 was found to be in remarkable condition, both visually and mechanically.
As part of G&H's COVID-19 precautions, the audit took place under a tent at berth four of Houston Dock 1 promptly at 0900. Mr. Ben Buonviri and Peter Higginbotham opened the Audit process with introductions and proceeded to review the Towing Safety Management System. Hours later, the crew successfully produced documents involving certificates, drills, safety meeting, deck/engine maintenance, lifesaving equipment maintenance, incidents, 2692's (extensive focus and preventative measures), charts, publications, audit, master's reviews, management reviews, training requirements, cybersecurity, and knowledge-based questions. Wow, that's a lot of information to know or know where to locate the information.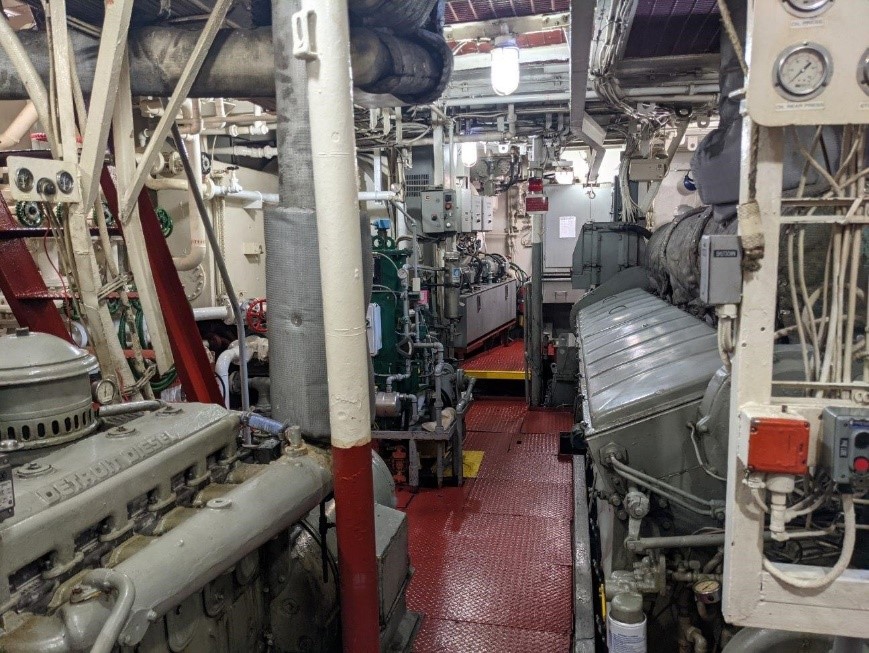 The audit culminated with a Person Overboard drill which the crew responded to with enthusiasm while deploying the DACON rescue frame. Throughout the day, the ABS represents made mention how impressed they were with the appearance and functionality of the Frances as well as the professionalism of the crew. From my personal experience I can say over the past eight years of employment, I've never seen the tug's engine room look as good as it did this past Friday. The old adage goes, you don't get a second chance to make a good first impression. An excellent impression was made! Bravo Zulu to the crew of the Frances E. Haden's (Red/Blue) watches for an outstanding job. Well done Shipmates.